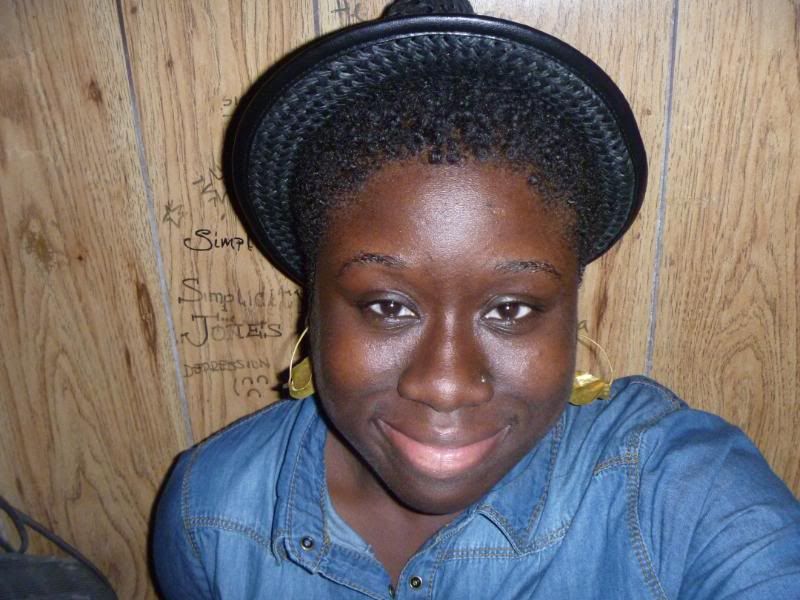 Where do you come from? What do you do?
I was born and raised in Brooklyn NY. Soon to be a military women (The Navy)

What made you want to become natural? What inspired you?
I became natural because the last time I saw my natural hair was when I was 10 years old, and even then it was pressed and curled, so the last real time I saw my natural hair in it's natural state would be 7 years old. I remember when I was a kid, when my mother would wash my hair how curly and coily it would get, I wanted to see if I can my hair back to that state. My mother inspired me as well as one of my sisters who were natural before my other sister and I.
When did you become natural?
I became natural on June 2, 2010. I just woke up, said I am not my hair and headed to the salon, where all my hair was cut off. I had a low fade.
Were you scared to 'Big Chop'?
I wasn't necessarily scared of doing the big chop, but more concerned about what others will think. Good thing I got over this and I have become more comfortable with my big chop.

What was your initial reaction after your BC? How have your feelings change since then?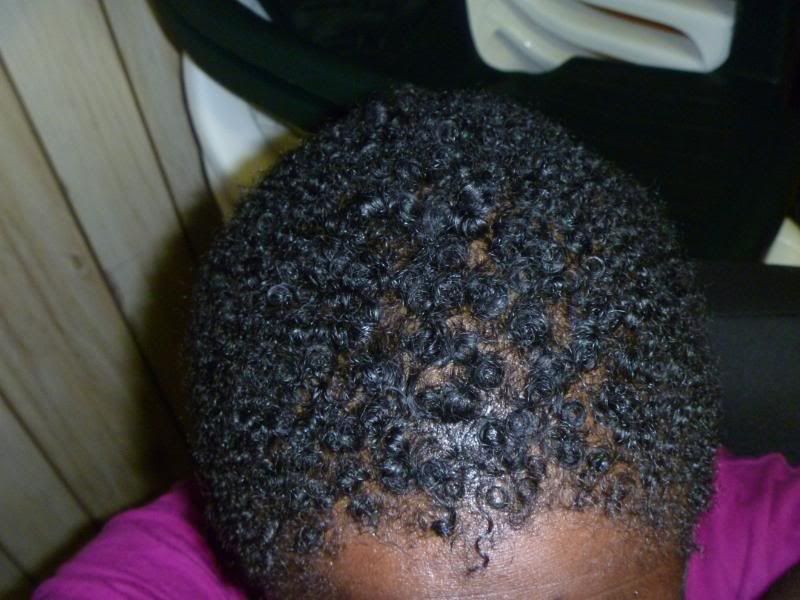 I was shocked! I kept touching my hair, amazed that I went through with it, but I was glad I went through with it. Yes my feelings have changed, before you couldn't find me without a hat on my head, now I really don't care I have nothing to prove to anyone but myself.
What was your family, friends, partners reaction?
Well everyone in my intermediate family is natural so they really didn't care about me going natural it was more so of how low I cut my hair but they were shocked just as I was, but were all use to it, and we all help each other out.

What is the best thing about being natural?
The best thing about being natural is almost everything! You can just wash your hair, moisturize it and go. If you like the look of straight hair you can straighten it([protectively) and also wear it curly. It's so versatile!
Do you ever feel that you want to back to relaxers?
NEVER. lol, I never want to go back to relaxers, I feel so much better with not having to worry about whether I will 'sweat out my hair' or be fearful of rain or just all the time and money you put into those chemicals
What have you learned from your natural hair journey?
So far Ive learned that it's not a easy one, but it is a great one. It doesn't have to be easy to be a beautiful ride. I have learned what my hair can and cannot do and I have learned to accept it for what it is. Curly-Coily-Kinky all of it is me :)
What advice would you give to new naturals or someone considering going natural?
Do it for you! Be happy about your decision, and don't let the opinions break your own opinion. Remember you have to live with you and be truthful to yourself first.
Where else can we find you on the Internet?
You can find me on tumblr at http://poeticsoulevolution.tumblr.com
Peace & love